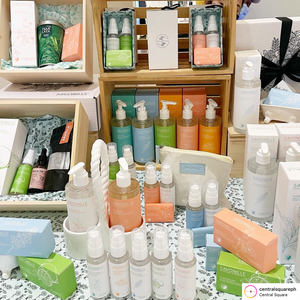 Meet SAVONILLE®
Savonille's story began when its founder was in search of a body bar that worked for sensitive skin but could still offer the benefits of brightened, soft skin.
After months of researching, consulting and collaborating with skin care experts, the brand was born, along with the flagship of its popular Brightening Bar Soaps.
It is this same vision that Optimity Corp, the new brand owner of SAVONILLE® Skincare Essentials, continues to pursue.
Made only of the highest quality ingredients, the new array of products are a combination of improved versions of old time favorites and new innovative formulations, dermatologically and clinically tested to be safe and effective for sensitive skin. It is the same brand loved by many, free of common skin-irritants and allergens such as sulfates and parabens.
SAVONILLE® brings gentle-yet-effective results through clean, vegan and cruelty free products.